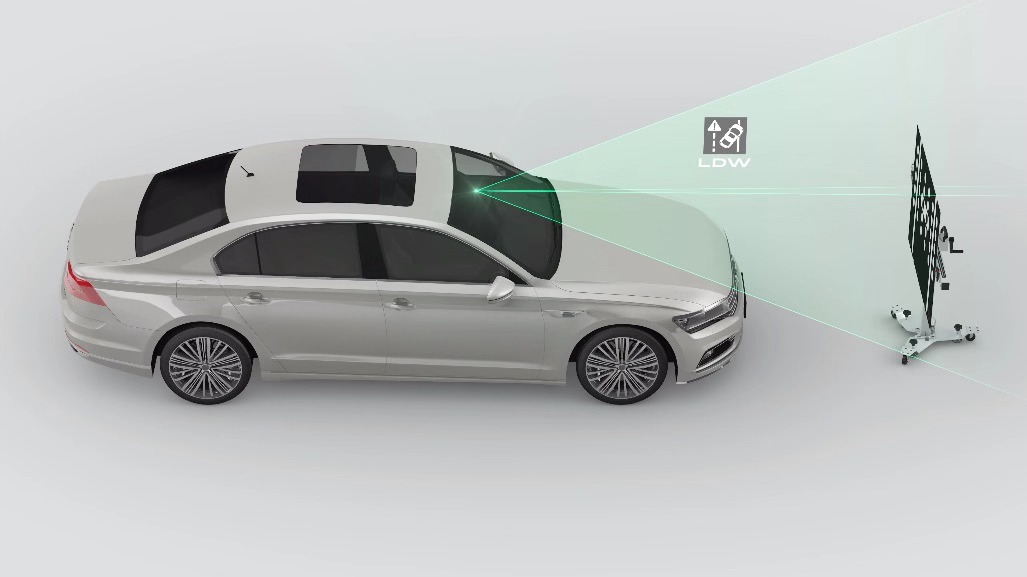 Lane Departure Warning (LDW)
Warns driver when vehicle begins to move out of freeway lane. Designed to minimize causes collisions: driver error, distractions and drowsiness.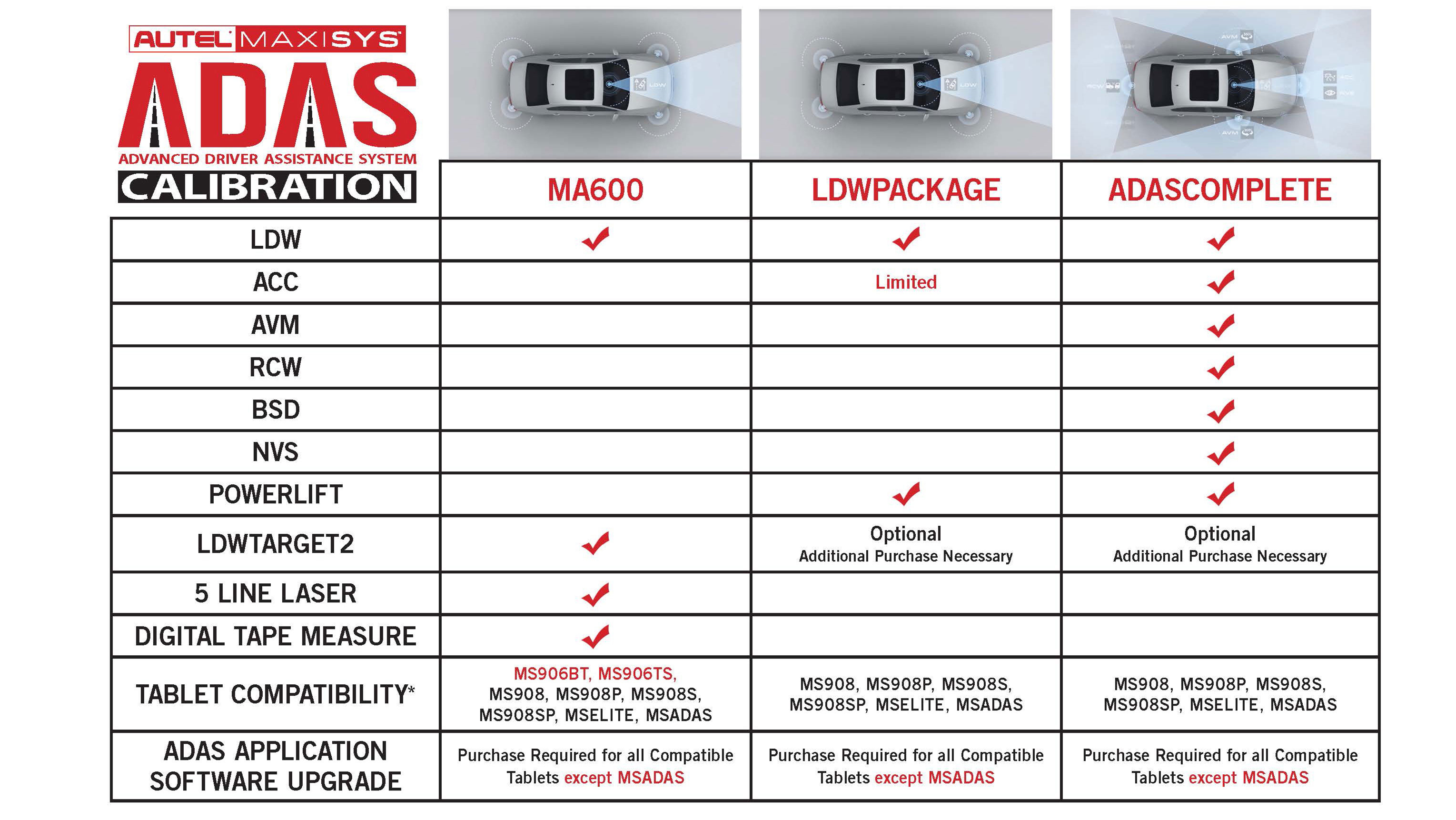 ADAS Calibration Frame Comparison
Tablet not included. The MA600 is compatible with the following tablets: MS906BT, MS906TS, MS908, MS908P, MS908S, MS908SP, MSELITE and MSADAS. All tablet models require an additional one-time purchase software application upgrade, except MSADAS. Tablets with previously active ADAS application software will not be compatible with MA600.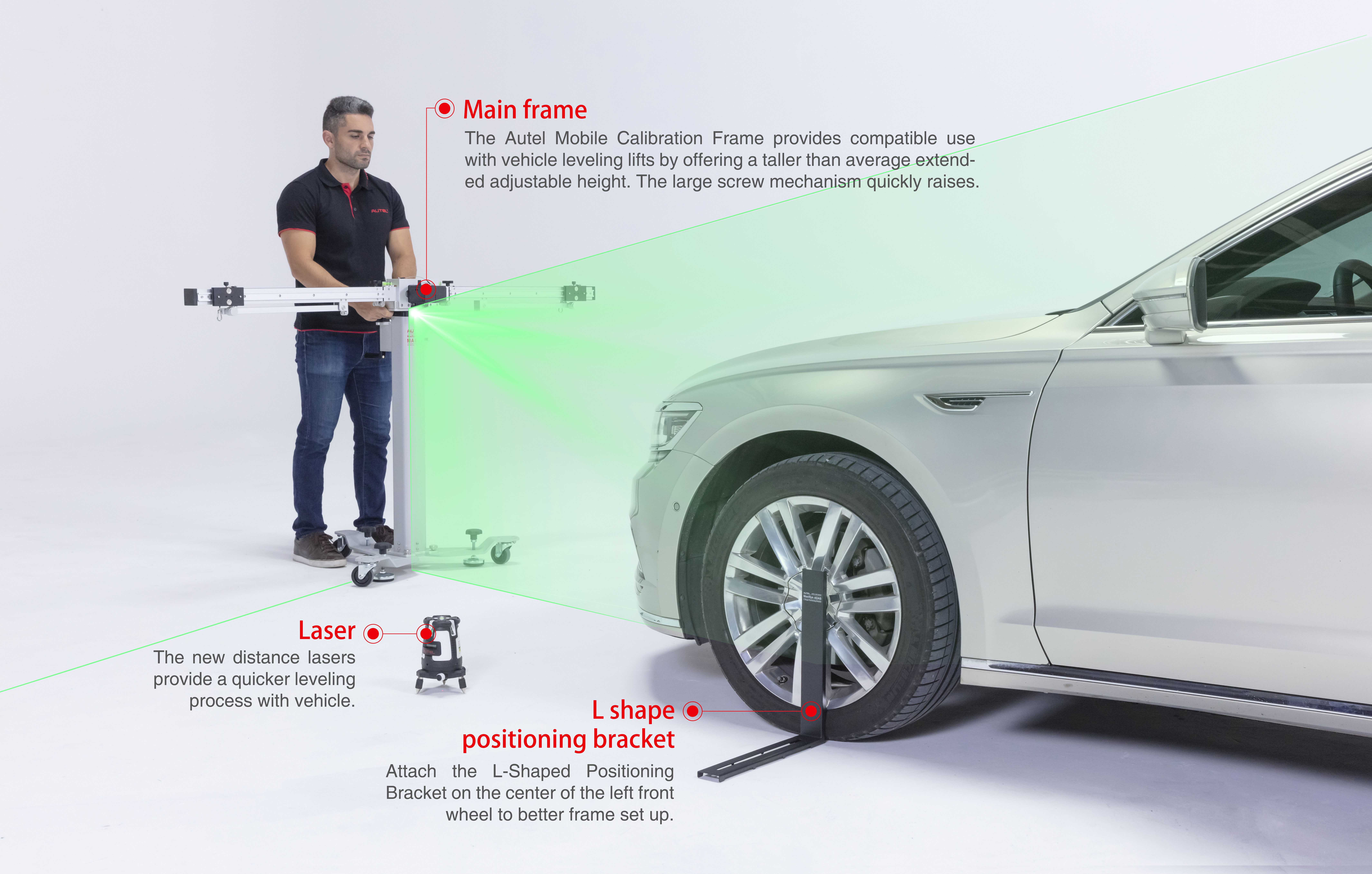 Portable Calibration Frame and Accessories
MA600 provides LDW calibration for camera based systems. Within 2 minutes, one person can perform accurate frame placement.

Precise MaxiSys ADAS Calibration Software
Based on the powerful MaxiSys platform, Autel presents the MaxiSys ADAS with the original complete diagnostic functions and comprehensive ADAS calibration. Combined with the service manual, the procedures are presented with graphic instruction.
The MaxiSys tablet has the best possible OE-level diagnostic coverage to offer ADAS and diagnostic solutions for smarter repair and calibration.